Planning a trip to Sapa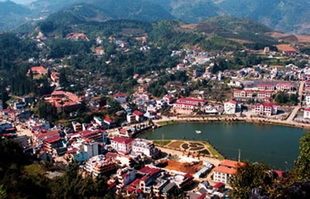 If your dream is to experience a unique Vietnam tour, book your hotels in Sapa and bask in a memorable nature experience. Many seasoned travelers regard this town in Lao Cai as one of the most promising tourist spots in the country. It is not surprising because it is home to wonderful scenery that will certainly take your breath away. So, if you are considering this as an option for your next getaway, read on to learn the things that you need to know about Sapa.

Get to know the town.
Sapa is a humble municipality in the province of Lao Cai, which is becoming famous to many travelers. This charming place is known for its picturesque landscape and rich cultural diversity. Set against the Hoang Lien Son mountain range near the Tonkinese Alps in Northwest Vietnam, this destination offers an array of exciting adventures for local and foreign visitors alike. Sapa, as well as its surrounding region, presents a refreshing experience of being one with nature through its rice terraces, lush forests and vegetation, and other natural attractions.

Learn about its climate.
Expect to experience a subtropical atmosphere in the summer with an average temperature of 15.4ºC and a maximum of 29.4ºC. Meanwhile, rain is more frequent during the month of August, especially in the mornings. And from November to February, the weather is constantly cold, wet, and foggy. After winter, most budget and luxury hotels in Vietnam are quickly filled. So, it would be better if you'll book your hotels and train tickets to Sapa in advance.

Be familiar with the people.
Adding more character to Sapa are the ethnic minorities that live in and around the town. These tribal groups are the H'mong, Dao, Tay, Giay, Muong, Thai, Hoa (ethnic Chinese), and Xa Pho (a denomination of Phu La). Most of these people are found in small villages scattered on the mountain terrains throughout the district. To make a living, the old members of the group make and sell interesting souvenir items, such as clothes and blankets.

Take a glimpse of the place.
Sapa is making its way as the next big thing in the country. It is becoming more popular as a great spot for trekking adventures. Apart from this, the place also boasts an array of impressive attractions that will surely entice a lot of visitors from all over the world. Some of these fascinating tourist spots are Mt. Fansipan, Sapa Catholic Church, and Ta Phin Old Monastery.

Keep in mind these travel tips.
During your visit in any of the ethnic village, ask for permission first before taking photos. Some of the minorities are not comfortable with this. If you're here for a trekking tour, it is advisable to bring or buy a poncho (a warmer). Rubber boots and trekking shoes are also available in several shops and hotels. Moreover, you can arrange a guided tour with your Vietnam accommodations to ensure that you'll make the most of your tour to Sapa.
Related information