Traditional ethnic people
Two and a half miles (4 km) from Sapa is the Catcat village. This is a traditional Hmong people town. You can get here on a jeep and/or on a motorbike.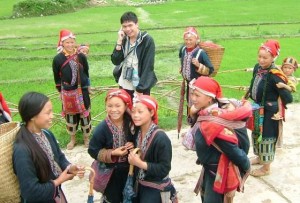 Another nice town to visit is the Tafin village, nine miles (15km) from Sapa. you can get here by car or motorbike. In this town live Red Dzao and Black H'mong people.
Somewhat farther is the Binh Lu market, 30 miles (50km). This is one of the most picturesque places in the region. Diverse ethnic minorities inhabit the area. Do not miss the opportunity to visit a cave close by.
Related Tours
No related posts.